Description
Popular Uses for Temporary Custom Displays
Virtually any retail product can be featured affordably and effectively in a corrugated display if done well. Many display providers stay within simple boundaries (and get predictably mundane results for their clients), but we go beyond, with award-winning creative design and turn-key services, finding ways to effectively merchandise your products on virtually any type of retail floor.
With that said, let us help you get a feel for some standard uses of temporary displays. In grocery stores, manufacturers often position magazines, travel-size accessories, candies and holiday promotion items on custom corrugated POP displays. Larger pallet displays and custom kiosks can be used to feature produce, soft drinks, cleaning products, batteries, or school supplies.
On the retail side, custom cardboard displays are used to place and promote featured products of all kinds: exclusive brands of liquor, music CDs, trendsetting sporting goods, electronic accessories, gift cards, cosmetics, books, toys, or any product that has a variety of styles available.
One of the most significant benefits of placing items in custom cardboard displays is the ability to greatly increase the item's chance of being viewed and engaged by the customer. Using bright colors and eye-grabbing graphics helps to draw attention to the products and increase the likelihood of customers noticing and, ultimately, buying.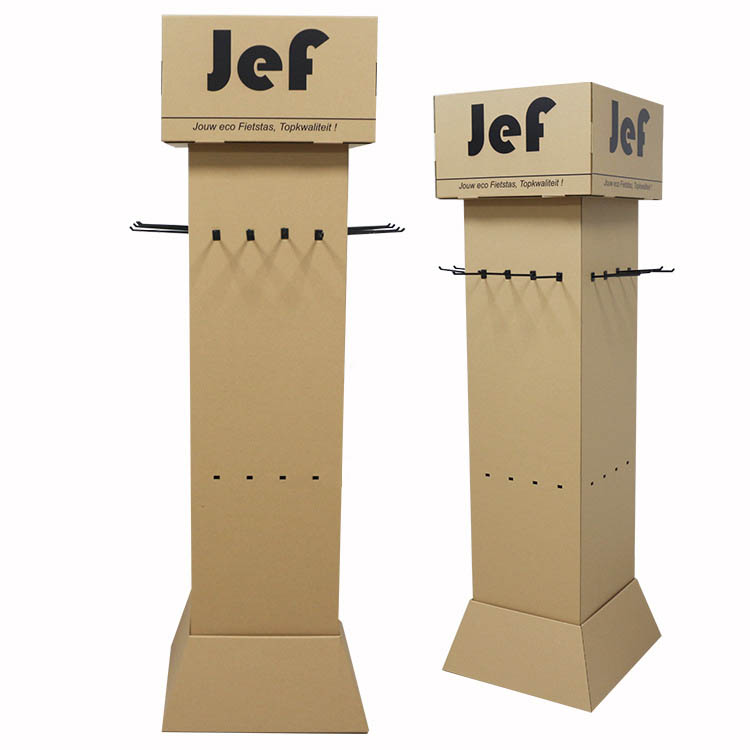 All products can be custom made,  please inform us with your requirement, such as the size, material, design and others.

Welcome to contact us for products categories.

If you don't see the product you are looking for, please contact us, and we will offer you suitable information soon.

If you have new idea or project, welcome to contact us and develop it together, we will be trustful partners!

VIEW OUR CATEGORIES FOR MORE
---