How Much Does Packaging Cost?
Thanks for Sara Greasley share the information with us.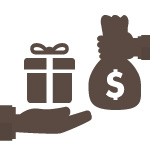 These articles are all about the various costs associated with buying custom packaging.
Here, I'll be dealing with many of the expenses that contribute to the cost of custom
packaging; labor, materials, tooling, set-up fees, design work, prototypes, testing, freight,
shipping, fulfillment, storage, and of course, volume.
---
RIGID BOXES VS FOLDING CARTONS – CONSIDERING THE OVERALL EXPENSES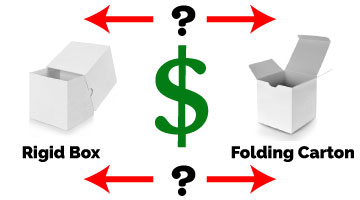 Rigid Boxes vs Folding Cartons, they both serve basically the same
purposes – to house, protect, and showcase your product.
Mostproducts that can be packaged in a folding carton can usually
be packaged in a rigid box instead and vice versa. When considering
rigid boxes vs folding cartons for your product's packaging it is
important to view the overall expenses that can be … [Read more…]
---
THE COST OF A POINT OF PURCHASE DISPLAY (POP DISPLAY)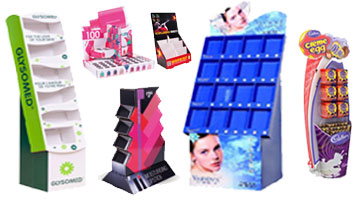 If you are considering new marketing strategies and are wondering 
about the cost of a point of purchase display, I have a formula that 
can help you decide if POP displays will fit your budget. Point of 
purchase displays (also referred to as POP displays) are wonderful
marketing tools that increase brand awareness, product credibility,and
sales. Point of purchase displays … [Read more…]
---
WHAT ARE SET-UP FEES IN PACKAGING?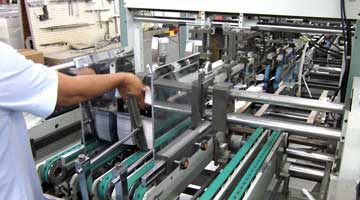 Setting-up packaging manufacturing machines involves two expenses
that you, the packaging buyer, must pay for: skilled labor and machine
time. Very skilled experts are required for things like calibration and color
matching. They have to perform test-runs to make sure that everything is
functioning properly and that what comes out on the other end will be
exactly what the … [Read more…]
---
Tooling Costs for Packaging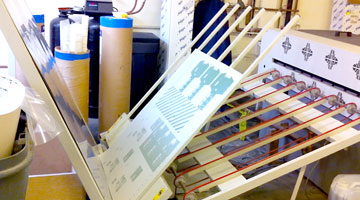 The cost of packaging is affected by many facets and variables. Tooling costs
for packaging are a part of the manufacturing process and most custom
packaging requires them. The need and amount of these costs are dependent
upon what type of packaging you are purchasing. Tooling fees are generally
not a part of the unit cost. They are included as a separate itemized amount 
on … [Read more…]
---
How Much Does Packaging Cost?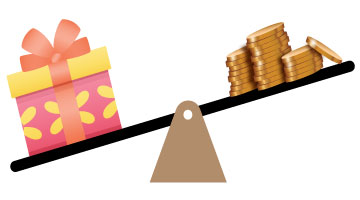 How much does packaging cost? Most packaging professionals are hesitant to
offer a quick answer. That is because packaging costs vary from one type of
packaging to another. Some types of packaging are naturally more expensive
than others, but all benefit from higher volumes in order to reach lower unit costs.
And each type of packaging has its set of components that … [Read more…]
---